Serving Abilene, Breckenridge, Eastland, Brownwood & Beyond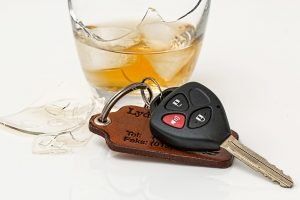 As an experienced attorney in handling DWI cases, I have the knowledge and experience you can count on for the most favorable outcome. DWI penalties vary from fine and jail time to probation or prison, depending on the circumstances of your case. There are many circumstances which could result in your DWI case being a felony. A DWI arrest will result in suspension of your driver's license, and you need the help of an attorney. It's important that you have someone on your side with experience in a wide variety of DWI cases.
A Top DUI Attorney Serving Abilene, TX
With years of experience as a top DUI attorney in the Abilene area, I am well-equipped to handle your DUI or DWI case. I will ensure that the law was followed during every stage of the proceedings to make sure you are fairly charged. It's important to fight for your rights during this process; the effects of a DUI charge range far beyond legal penalties. A DUI charge can affect your employment, your ability to drive, any child custody arrangements, and more. A DUI attorney can help you leave an unfortunate decision behind you and move on with your life.
Reach out to my office today to schedule a consultation . Don't Hesitate to Contact My Office.
---
Resources pertaining to intoxicated / impaired driving in Texas:
Texas Penal Code Chapter 10,
CHAPTER 49. INTOXICATION AND ALCOHOLIC BEVERAGE OFFENSES
Additionally, we represent situations where a minor (under the age of 21 in Texas ) is suspected and/or charged of driving while under the influence of alcohol or other substances. Here are some resources specific to that situation:
Contact our office if you are seeking legal representation for special cases pertaining to DWI and related cases including:
Commercial DWI
DWI marijuana
Felony DWI
Second offense DWI

Other Intoxication charges

Possession of alcoholic beverage in a motor vehicle ("open container")

Boating while intoxicated (BWI – Section 49.06) or flying while intoxicated (FWI) (such as Texas Penal Code 49.05)

Arrests pertaining to driving or operating a motor vehicle while under the influence of prescription medications
---
In addition to those needing legal counsel in Abilene we also serve many of the nearby towns and counties including:
Albany, Anson, Aspermont, Baird, Ballinger, Benjamin, Breckenridge, Blackwell, Brownwood, Buffalo Gap, Clyde, Coleman, Eastland, Graham, Hamlin, Haskell, Hawley, Lueders, Merkel, Roby, Snyder, Stamford, Sweetwater, Tuscola, Tye
Don't Hesitate To Contact My Office