Aggressive Criminal Defense Attorney In Abilene
Specializing in DWI, Drug Crimes, Homicide, and Theft Cases 
I am here to protect your rights from the moment you are charged.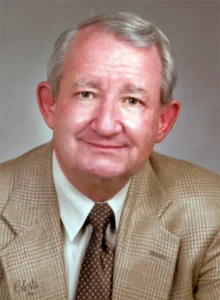 Schedule a consultation with my law firm, and you will be treated with dignity and respect. Whether you are charged with a minor or major crime, you will never feel judged by me. I take all cases very seriously, and I counsel my clients about their legal rights. 
My Practice Areas Include...
An Experienced Criminal Defense Attorney
If you have been charged with a crime, you are entitled to retain a lawyer for your defense. A criminal defense lawyer will review your case and advocate for you in the proceedings. A lawyer will also ensure that you have been treated fairly and in accordance with the law during your arrest and charge. An experienced criminal defense attorney can play a major role in protecting your interests and can have an influence in how you are charged or sentenced.  I am a knowledgeable criminal defense attorney, and I am here to help you. 
Give me a call today to schedule a consultation.
---
We are located at 1065 S 3rd St, Abilene, TX 79602 (Phone: (325) 677-8384). In addition to those needing legal counsel in Abilene we also serve many of the nearby towns including:
Albany, Anson, Aspermont, Baird, Ballinger, Benjamin, Breckenridge, Blackwell, Brownwood, Buffalo Gap, Clyde, Coleman, Eastland, Graham, Hamlin, Haskell, Hawley, Lueders, Merkel, Roby, Snyder, Stamford, Sweetwater, Tuscola, Tye